welcome to the hub of best Pakistani and Indian cuisines
Always fresh, absolutely delicious
In Sara's we care for our customer's well being and we care to please them through our food. Fresh ingredients and spices are not all that's needed to make delicious food. It requires skill and it's an art. As far as art is concerned we are the best artists in the market.
Choose From a Variety of Asian Cuisine

no
clutter

only what you need
We believe that it is the team spirit which helps us bringing such innovative, delicious dishes to the table. We are open 7 days a week.
we can accommodate 100 people
fresh food every day, produced locally by our neighbors
world renowned chefs with 20 years of experience
need a romantic getaway, Sara's Grill is for you
or maybe a business dinner, try us now
We Satisfy, Delight and Nourish Our Customers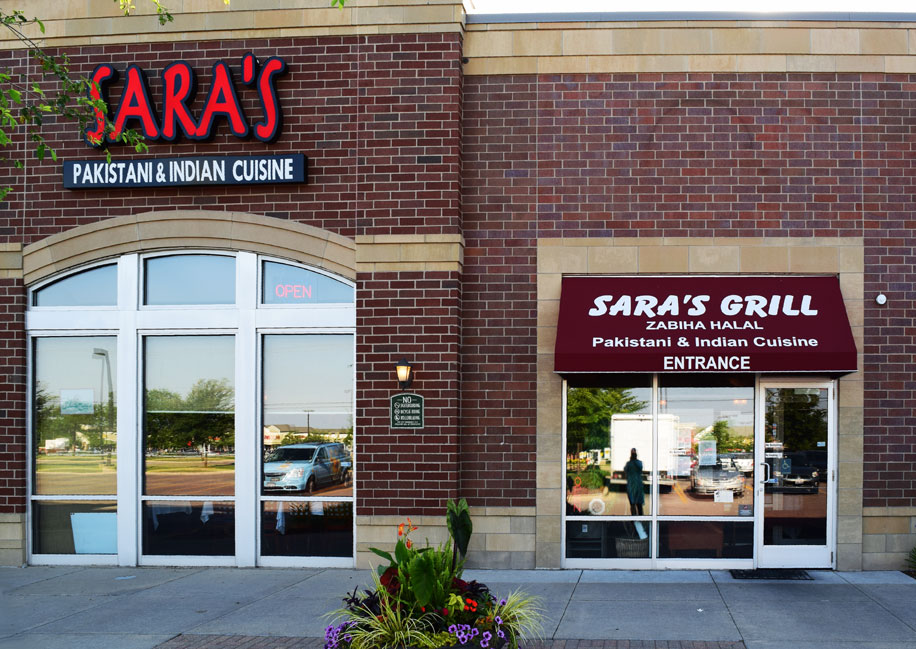 CHOOSE FROM THE BEST PAKISTANI & INDIAN CUISINES
It's about time to taste the delightful halal menu at Sara's Grill and Eastern Cuisine. An extensive variety of eminence and traditional meals are served at Sara's, with a sole purpose to please every customer with the quality and to meet every all their expectations. The food served is lavished with exclusive service and scrumptious South Asian halal cuisines at reasonable prices. As you get your hands on the menu, you will come across an immense variety of delicious appetizers, soups, salads, entrees, drinks and nonetheless, desserts. Long story short, Sara's Grill it is people, a place where you'll find what you're actually looking for.